The K5UTD Amateur Radio Club satellite station is the first major project I've led since joining the club. I thoroughly enjoy satellite QSOs and the technical challenge behind the contacts, so it was only right for our shack to be one step closer to "complete" with a satellite station.
Several of the pieces were already at the shack, including an FT-847, Yaesu G-5400, and tons of Heliax. Some pieces were missing though: rotor control box, satellite antennas, and preamps. From a previous project, we had a GlenMartin RT-936 (8 foot tower) and the associated non-penetrating roof mount. After a few emails and phone calls, I was able to locate our antennas and the control box. Oddly enough, we went to pickup the control box and came back with nearly 4 van-loads of old test equipment and other radio-related gear. The stuff had just never been delivered to the shack, and if we wanted the box, the rest had to come. A generous professor donated a pair of ARR switched preamps for our station, taking care of the last piece in the puzzle.
Our antennas are believed to be KLM cross-polarized Yagis, but we're not too sure. The markings have long since faded. From the antennas, we have about 25ft of Davis Bury-Flex into our custom preamp box. The preamps are ARR switching boxes, which feed about 200ft of 1/2″ heliax. The heliax terminates in our closet outside the radio room, and we finish the rest of the coax run with 30 more feet of Bury-Flex. Both runs terminate into a Yaesu FT-847, which is controlled by a Linux PC running GPredict. The G-5400 control box is interfaced to the PC with an Arduino running the K3NG rotor control software. All things considered, this is a fine satellite station, and we're very fortunate to have the gear that we do.
With all of the pieces, we began assembling.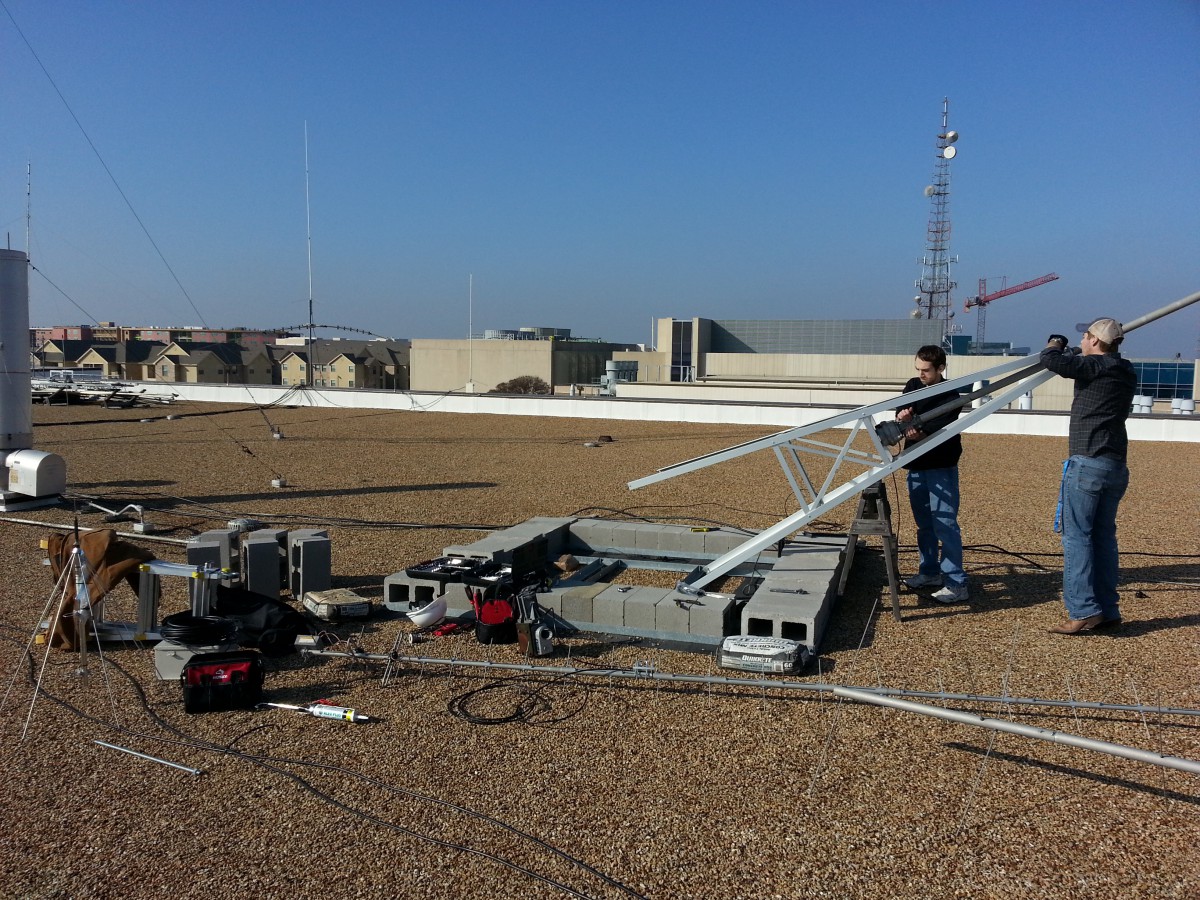 Landon and Matthew mounting the Elevation rotor on the mast.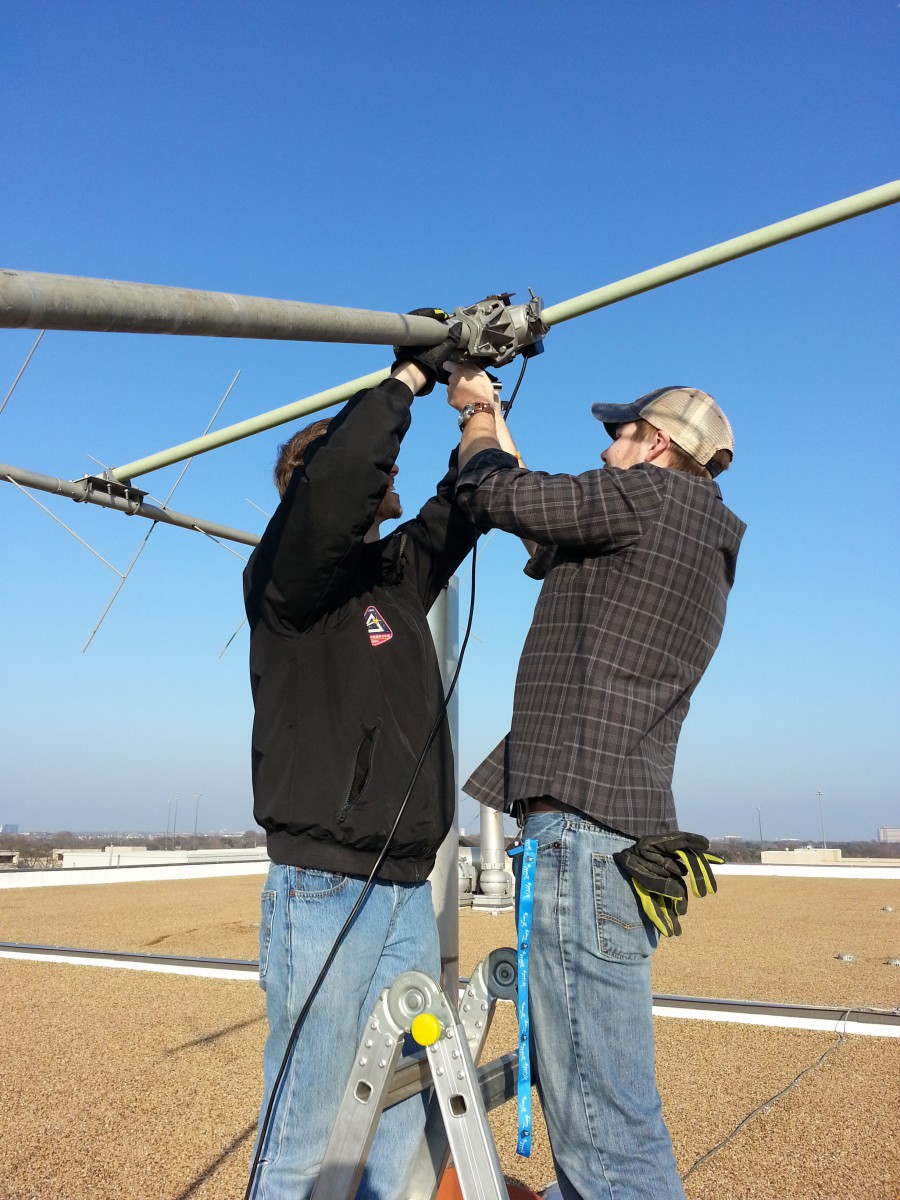 Our lovely preamp box.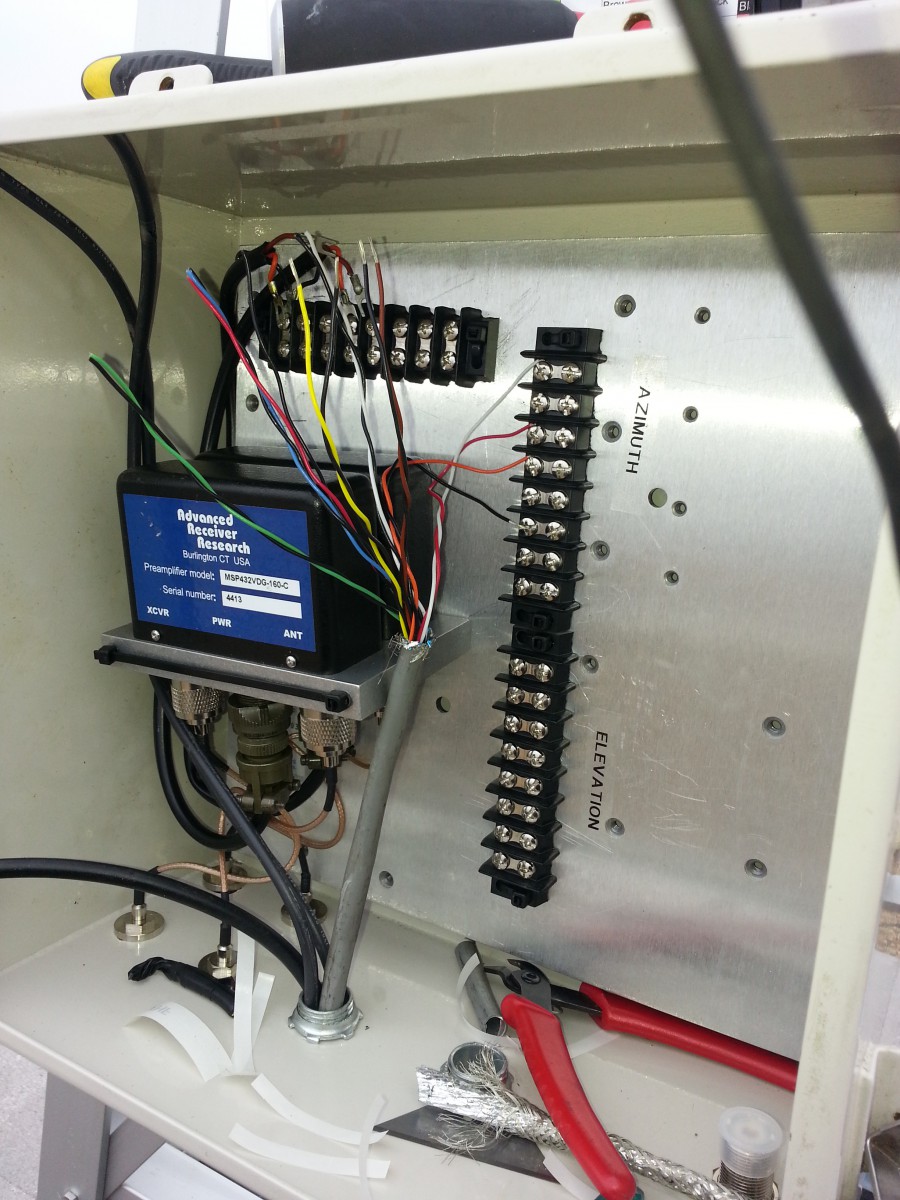 And there I am doing some cable management.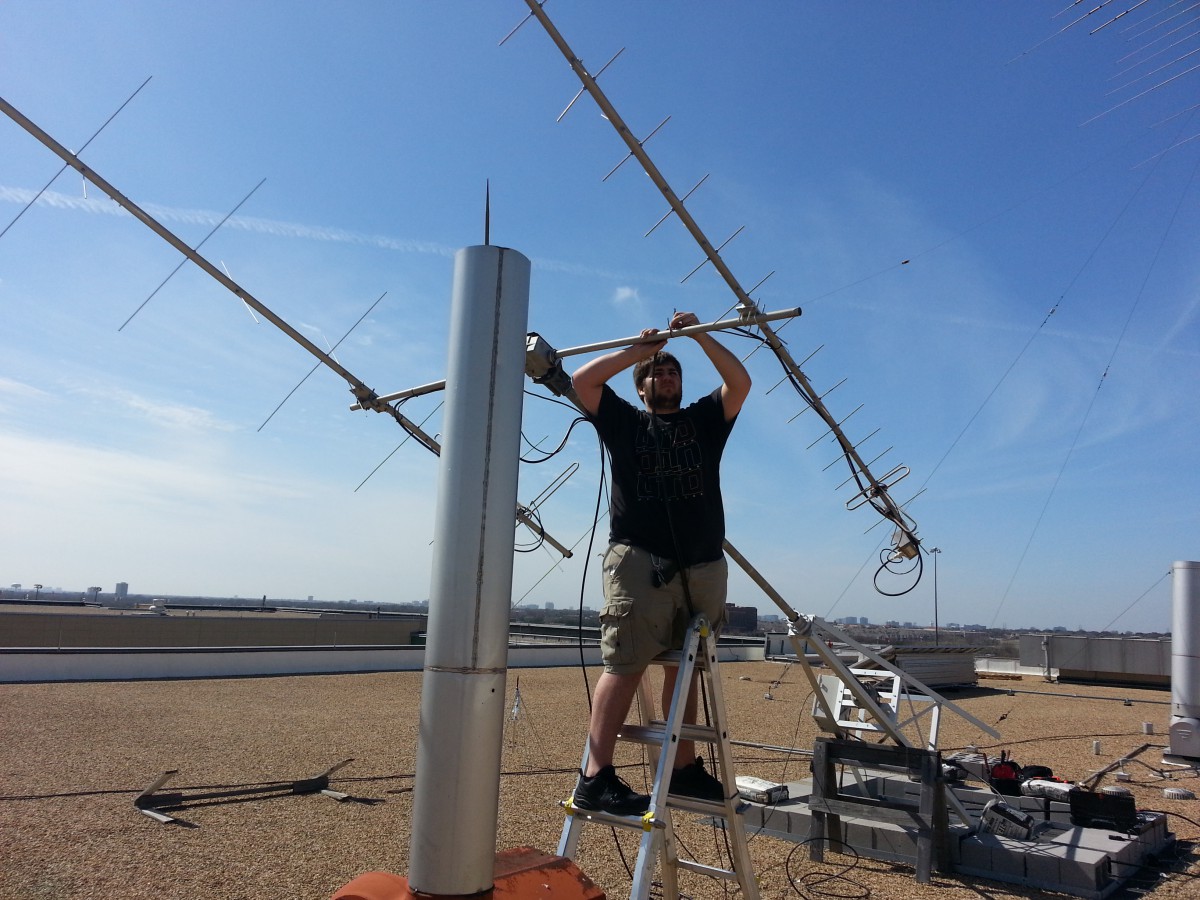 Our satellite station in the shack.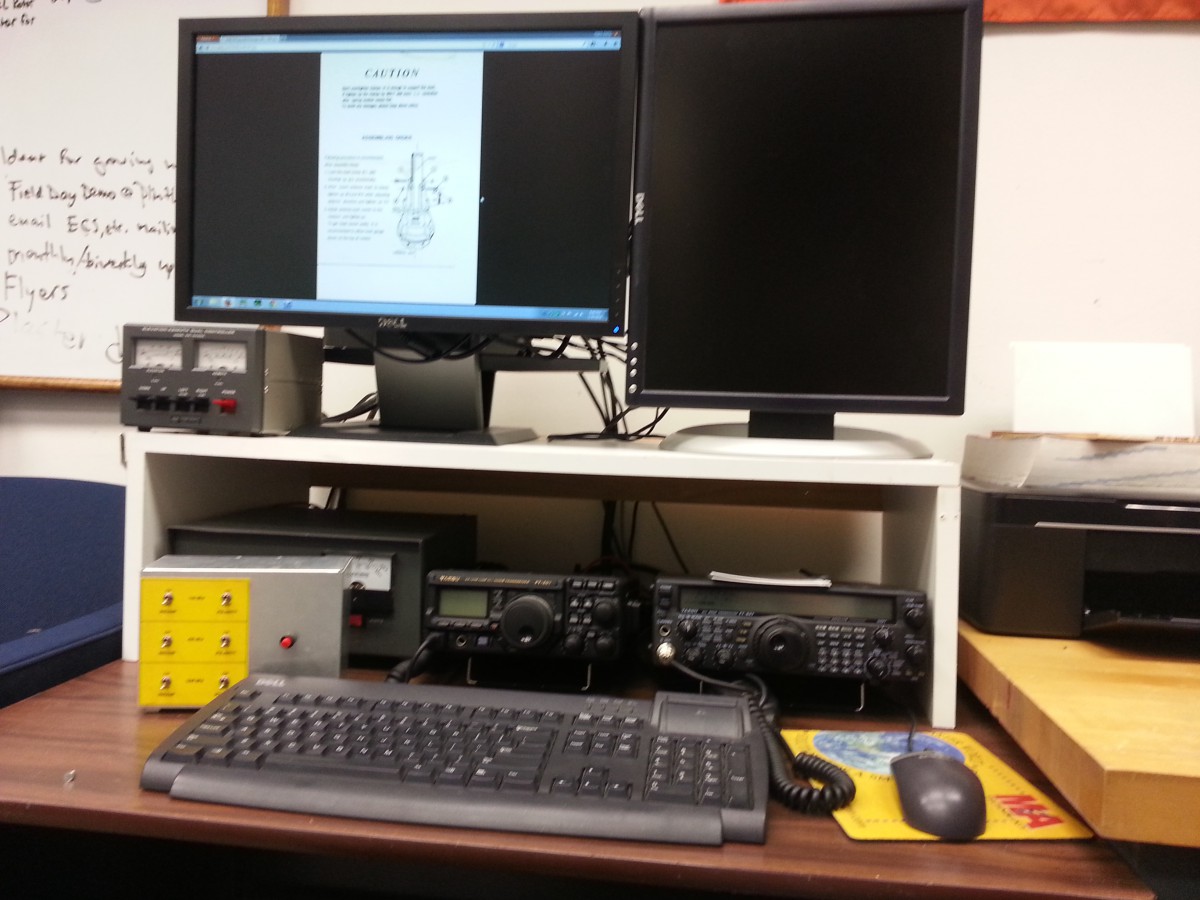 And finally, the completed station.